Danube river ice-breaker of 1200 kW,
equipped with a stamping machine
(in design)
Designed in the framework of Duna-project, the ship is intended for ice-breaking purposes, essentially on river Danube and on all tributaries where her draught of 1.65 m will not prevent her from navigating. Her construction, propulsion power and the stamping machine installed makes her come through the ice even in the roughest weather conditions. The hullform is similar to the old approved Danube icebreakers that were built in the shipyard of Balatonfüred. While the characteristic, spoon-shaped bow (rounded sections and convex waterlines) was kept, the stern was optimized in order to direct the broken ice out of the way of propellers/rudders in case of astern sailing. Altough the complete and approved plan documentation is available, the ship has (unfortunately) not yet been built.
Main dimensions, characteristics:

Length: 35.60 m
Beam: 8.60 m
Draught: 1.65 m
Propulsion power: 2x634 kW
Service speed: 18.5 km/h
Speed achieved in 40-cm-thick ice: min. 8 km/h
1 / 4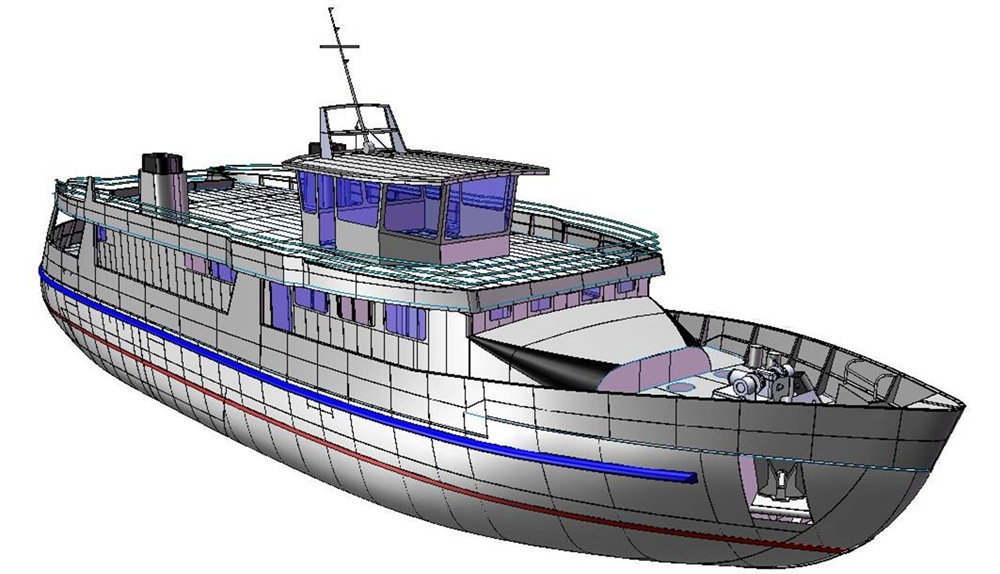 Danube icebreaker design
2 / 4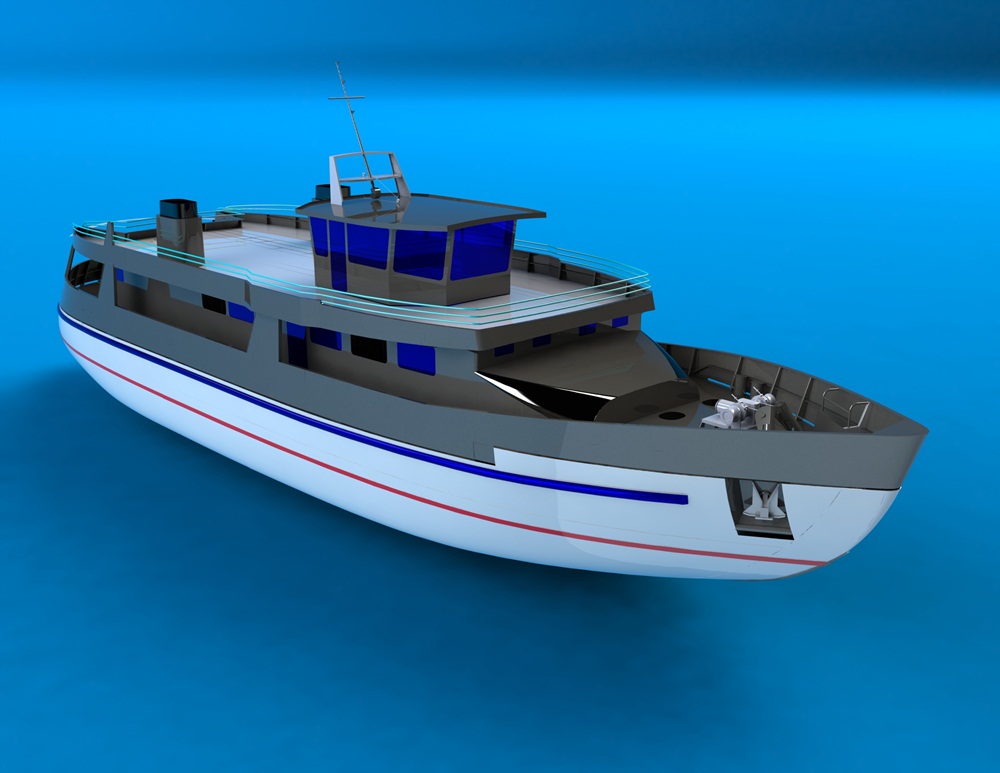 Danube icebreaker design
3 / 4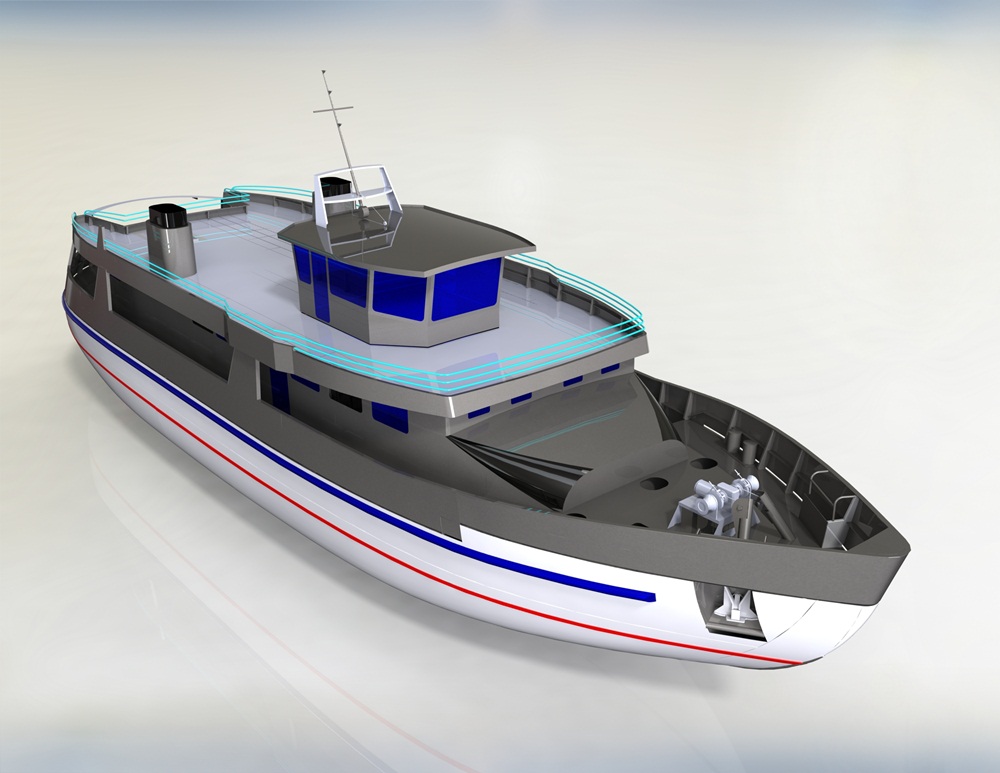 Danube icebreaker design
4 / 4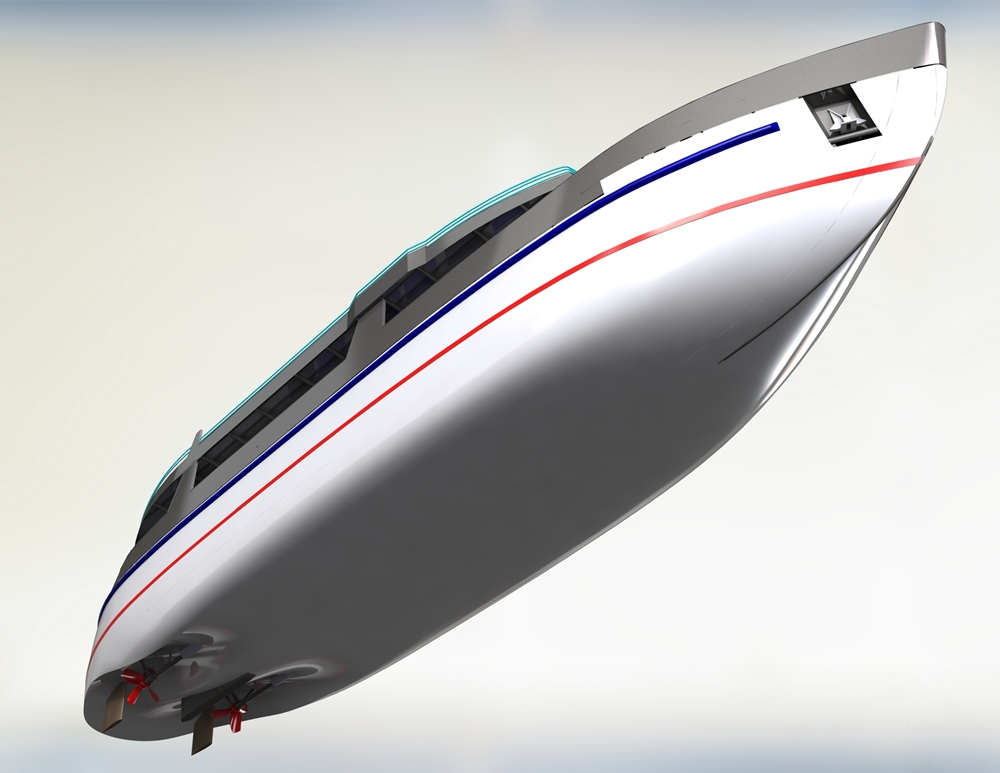 Danube icebreaker design
❮
❯