Our services
Based on customer demands, we elaborate technically and economically comparable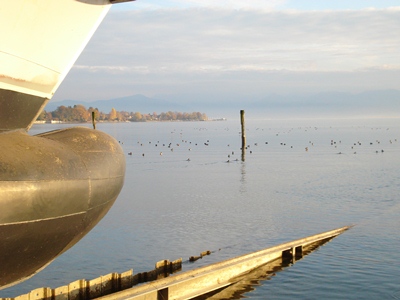 project designs,
general arrangement plans,
concepts
to support the selection of technically optimal and cost saving solutions.
References:
Sundeck
Catamaran designed to navigate Lake Balaton - project
New ferry intended to sail Lake Balaton - project
Hotel ship designed to Danube - project
Dunaexpress-catamaran
30-m-long passenger ship intended to sail Lake Balaton
40-m-long passenger ship intended to sail Lake Balaton
We design (as main contractor or subcontractor) new ships to our domestic and international clients, according to the rules of any classification society (DNV-GL, Lloyds Register, Bureau Veritas, RINA etc.). Our design activity includes: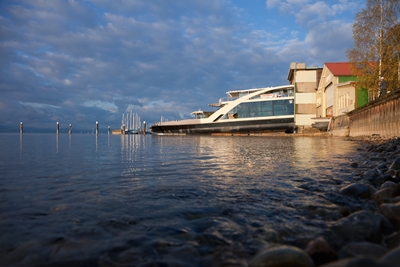 determining the optimal main dimensions,
drawing the definitive general arrangement plan,
composing the design of the ship,
drawing the detailed structural plans, machinery arrangement, equipment plans and electrical plans,
carrying out the necessary computations on strength, stability, leakage and fire-protection.
preparing the operational guidance for the captain and the safety plan,
complementing the documentation with 3D design plans (inner and outer), visualizing also the painting, colours, lighting system, clothing and equipment of the ship,
submitting the documentation to the classification society or authority for approval.
In addition to designing, we help our clients to select the manufacturer and we supervisethe building process. During the construction of a ship, we support our partners with consultative assistance in order to clarify any questions arising.
We organize, perform and evaluate the compulsory inclining tests and manoeuvring trials.
References:
See our gallery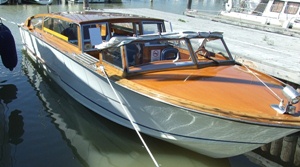 In case of ships, boats, floating objects, dredgers etc. bought abroad, we provide our clients with
complete authorizing documentation for submission to the National Transport Authority,
trials and tests of the ship, with their control and evaluation
consultation with the authorities until the ship gets the intended certificate.
Passenger boats
Service boats
Pleasure boats
Floating objects
Dredgers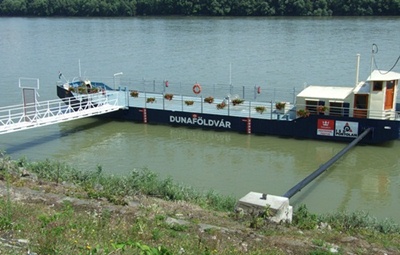 We design pontoons and floating objects that are connected to the shore with gangways and outboard-booms.
For references, see
our gallery
We propose optimum solutions to special problems in connection with ships. We deliver particular analyses, such as:
Structural strength,
Service life assessment,
Vibration, noise and their elimination,
Torsional vibrations (compulsory for all ships!),
Hydrostatics, stability and leakage (compulsory for all ships!),
Optimal drive system concepts, ship resistance and propeller computations,
Fire protection, safety plans (compulsory for all ships!)
For private persons, insurance companies, banks, authorities etc., we perform valuation of used or damaged ships or floating objects. In controversial cases, we provide expert activity.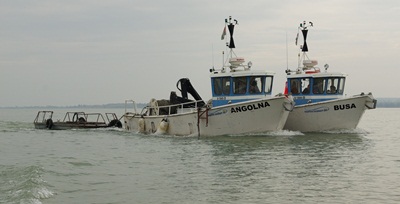 References:
PANCAR-fleet valuation (13 ships), client: PANCAR   
MAHART-fleet valuation (112 ships!), client: Hungarojustitia Ig.ügyi Szak. Iroda
Valuation of wooden sailing boats, client: Somogy Megyei Bíróság
BHRT - Fishing ships from Finland (2 ships), client: Fővárosi Bíróság
Valuation of imported sailing boat, client: Vámhivatal Nagykanizsa
Valuation of motorship 'Gemenc', client: Tolna Megyei Idegenforg. Hivatal
Valuation of motorship 'AQUA-Pannonia', client: DRVV Siófok
Valuation of police motor boats (6 ships), client: Balatoni Vizirendészet
Valuation of motorship 'Gulács', client: Balatoni Hajózási ZRT. 
Valuation of sailing boat 'Szaturnusz', client: Balatoni Hajózási ZRT.
Valuation of multiple sailing boats (8 ships), client: Paksi Atomerőmű
Valuation of fishing ships (3 ships), client: BHZRT
Expertise on dredger-accident, client: Somogy Megyei Rendőrség
Expertise on fatal accident in Fonyód, client: Somogy Megyei Rendőrség
Expertise on barge-dredger collision case, client: MAHAJOSZ Baja
We prepare the ship's technological documentation in order to facilitate the production process. If ordered, we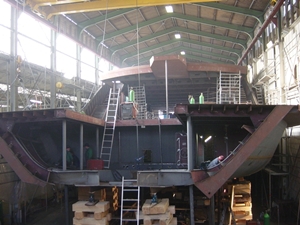 draw up the ships's gross bill of materials,
deliver the developed drawings of curved and pressed plates, based on the 3D drawings of the hull structure,
prepare workshop drawings, cutting patterns and cutting cheklists,
create 3D plans of the thick pipelines
support the laying of thin pipelines by providing drawings and professional guidance,
prepare the detailed drawings of equipments, insulation, coverings, fittings, etc.,
prepare the detailed drawings of electrical switchboards, networks and cable-lines.
References:
We are capable of performing, evaluating and documenting the following measurements on a new or survey-ready ship, as prescribed by the classification societies and/or authorities:
Plate thickness measurement,
Examination of welded joints,
Watertightness tests (tanks and watertight compartments),
Measurements and reports on chattering and vibrations,
Inclining test,
Sea trials,
Manoeuvring tests.
In order to determine the optimal hull shape and lineplan of new ships, we organize model tests:
Resistance and propulsion tests,
Seaworthiness tests,
Steering trials.
We participate as experts in national and international R&D projects in the fields of ship design and waterway transport.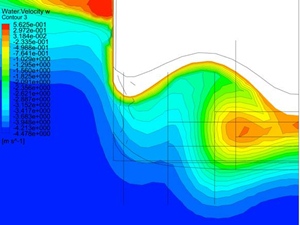 References:
In the framework of FAO (a UN-project): fishing boat developed to maintain the bighead carp population in Lake Balaton.
EU-project: Hungary-Slovakia co-operation overspanning the borders 2007-2013: ferry and port
Fonyód-Badacsony ferry and port, a decision-establishing study 2013-2014
Optimal ferry concept intended for the Fonyód-Badacsony traffic, study
Balaton catamaran – project 
Participation in the Dunaexpress-project, presentations at KTI (Institute for Transport Sciences), Budapest University of Technology and Economics, Dunaújváros, etc.
Invited by educational institutes, our colleagues regularly perform as visiting lecturers, in subjects regarding ships.
Péter Pál Lehel leads the courses:
'Ship design' at the Budapest University of Technology and Economics,
'Theory and structure of ships' at the secondary school Asbóth Sándor Szakközépiskola in Keszthely.
Sábitz László participates in the education of:
'Ship hydro-dynamical computations' and 'Ship strength computations' at the Budapest Univ. of Techn. and Econ.
Matluka Ágoston teaches:
'Marine engineering' at the secondary school Dél Balaton Szakközépiskola
Lukács Ádám educates students for:
'Ship design' as substitute for Péter P. L.
Internship, final thesis and consultation:
Our engineering office provides the possibility of internship for students coming from domestic and international institutes. During their weeks/months spent in our team, the trainees interested in ship design and shipbuilding become acquainted with our methods and software arsenal, take part in stability- and manoeuvring tests and participate in the actual work of our office by solving particular problems.
During the last few years,
6 students from German institutes,
16 students from Budapest Univ. of Techn. and Econ.,
2 students from Pannon University, Veszprém,
2 students from Univ. of West Hungary.
spent their internships at our office.

We have been participating in the higher education by offering final thesis themes (14 times so far), serving as consultants, reviewers or members of the examining body.