Current news
15.05.2018.
Gondola: new ship on river Danube
Our new design, a 250-passenger Danubian sightseeing ship has been completed!
The passenger ship - christened 'Gondola' - was built on commission by Budapest Gondola Kft. The ship has an overall length of 39.66 m, the 250 passengers can take their seats on the main deck and the sun-deck. Our office carried out the complete technical documentation. The superstructure exterior and the interior spaces were designed in co-operation with designers Csepregi Sándor and Nádas Gergely.
The ship is operated by Legenda Kft..
The steel hull with the arched superstructure was constructed in the factory of MSK Steel Kft. in Nyergesújfalu, Hungary. The machinery installations, equipment, tanks, containers, pipe fittings and fixed glass windows were assembled and installed at the same site. After launching and transferring the ship to her home port, the final operations took place in Budapest.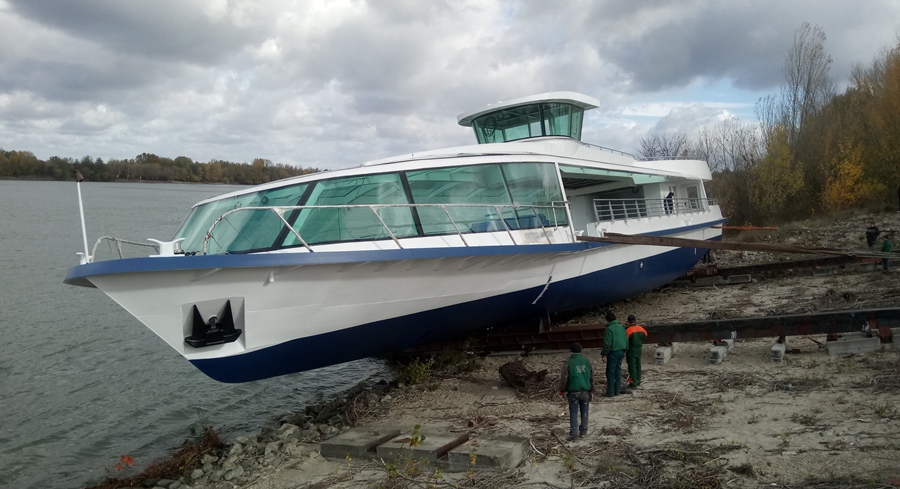 The exterior of the ship is dominated by a glass ceiling that forms a continuous, closed passenger compartment. The 180 passengers taking seat on the main deck can enjoy the panorama in all directions, as they are surrounded by large windows on the side, and a fixed glass ceiling above. The side windows can slide to the back, thus improving the comfort aboard in 'summer hot' conditions. The main deck is handicap-accessible. Behind the wheelhouse, 94 passengers can admire the view from the sundeck.
The kitchen is located in the hull, while the bar can be found behind the passenger seats on the main deck.
The prime movers are two diesel engines of 210 kW each. For the best possible space utilization of the hull, the propulsion system is located in the aft part of the ship. The main engines' relatively small size made it possible to mount them in a low position, descended in two fin-keels, the so-called 'gondolae'. These fin-keels provide advantageous water flow to the propeller, increasing the yawing stability of the ship at the same time. The short shaft system and the small bearing distances have a vibration-reducing effect. Since the machine room is farther from the passenger compartment than usual, the noise level is low and there is more space for the kitchen and restrooms.
When designing the heating, ventilation and air conditioning system, it was recalled that the exterior and interior should be kept unchanged. Neither the ceiling top, nor a suspended ceiling was an option for placing the ventilation pipelines. The air conditioning equipment was placed inside of the hull, while the boiler was installed in the machine room.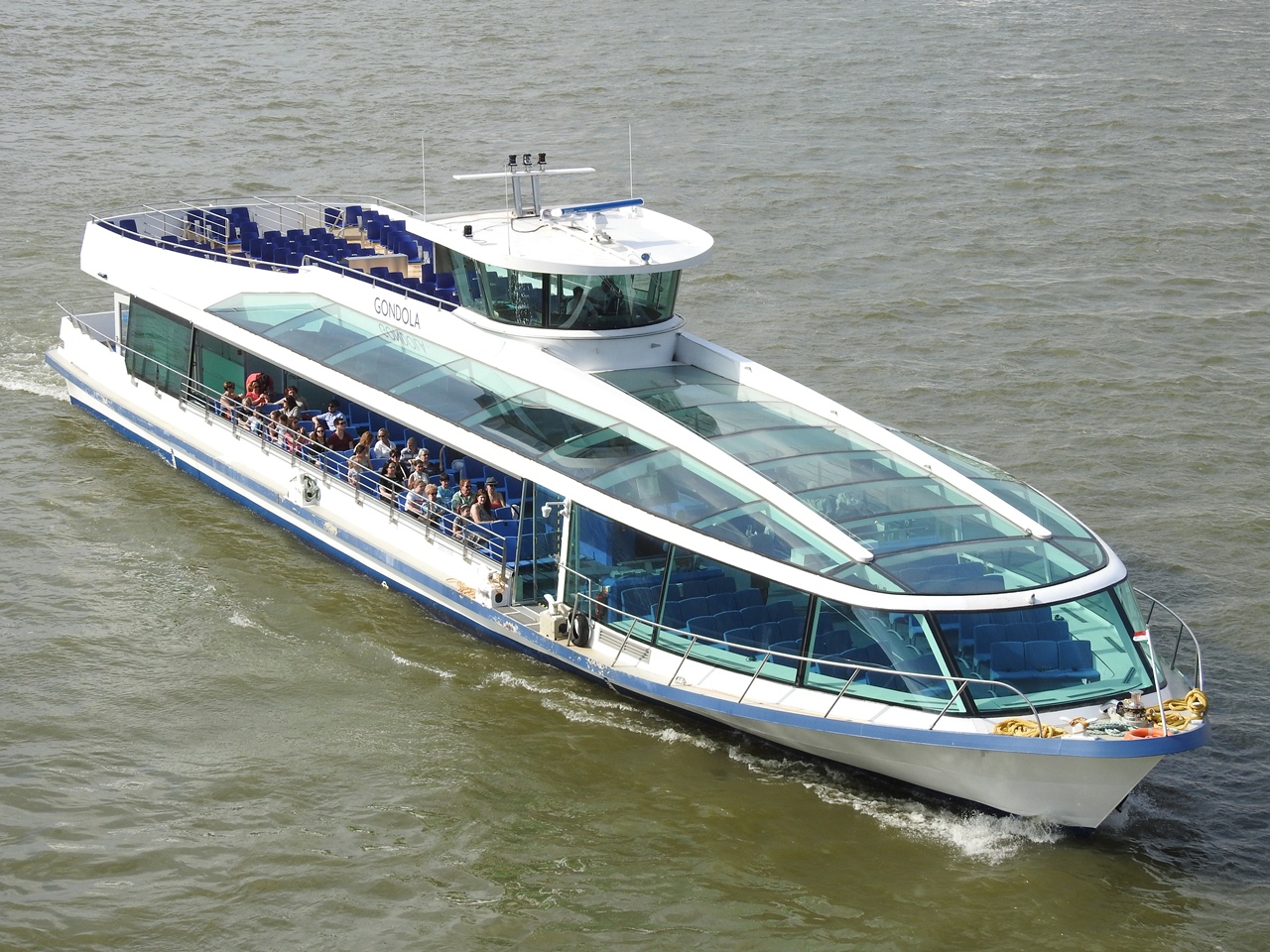 The air conditioning system is kept away from the eye, but it serves at a very high efficiency rate. The passengers are not disturbed by noise or displeasant air flow, and the supply air grills are the only components of the system, that are visible by the passengers.
Click
here to read more.