Gondola
The passenger ship 'Gondola' was designed and built on commission by Budapest Gondola Kft. The construction took place in Hungary, the factory of MSK Steel Kft. Our office delivered the complete technical documentation and provided building supervision. The superstructure form, the exterior and interior design were created by artists.
The ship is operated by Legenda Kft..
The main deck is a closed hall, protected by a glass roof and sliding windows. The passengers may enjoy the sight through 243 square meters of glass windows that cover most part of the superstrucutre. The ship sports a sundeck, a bar and a kitchen.
The vessel is powered by two Diesel engines of 210 kW each. The deck stretches beyond the sides of hull, forming galleries alongside the whole ship.
Main dimensions, characteristics:

Length overall: 39.66 m
Beam: 8.40 m
Max. draught: 1.35 m
Capacity: 250 pers.
Still water speed: 25 km/h
1 / 9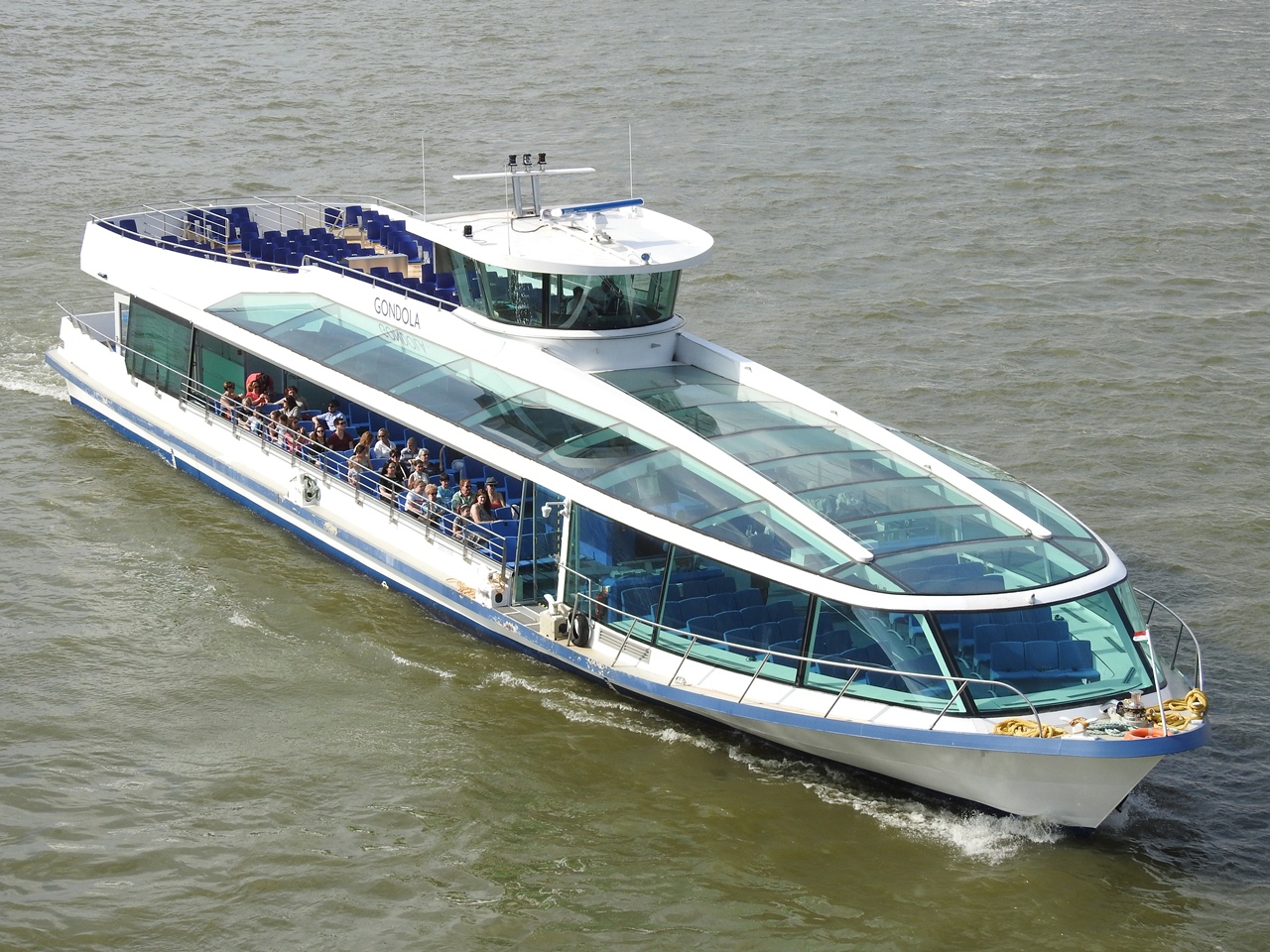 Gondola. Photo: Kosztolicz Péter
2 / 9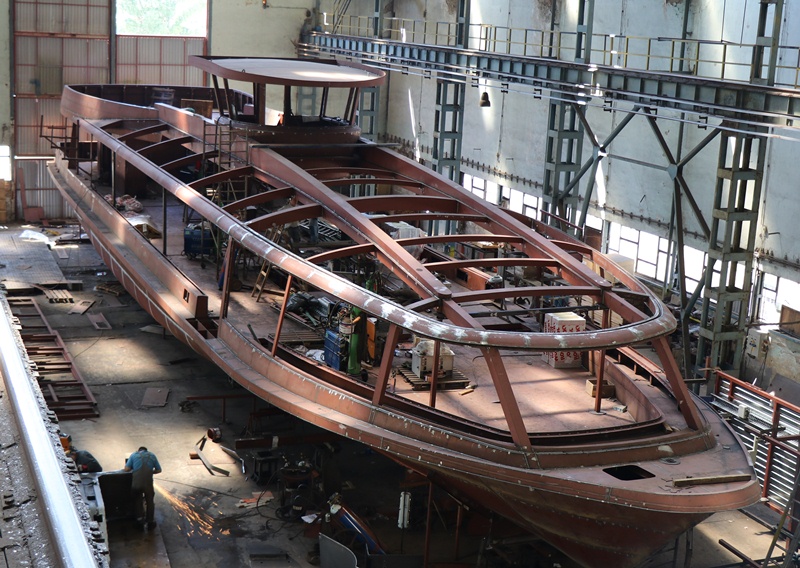 Under construction
3 / 9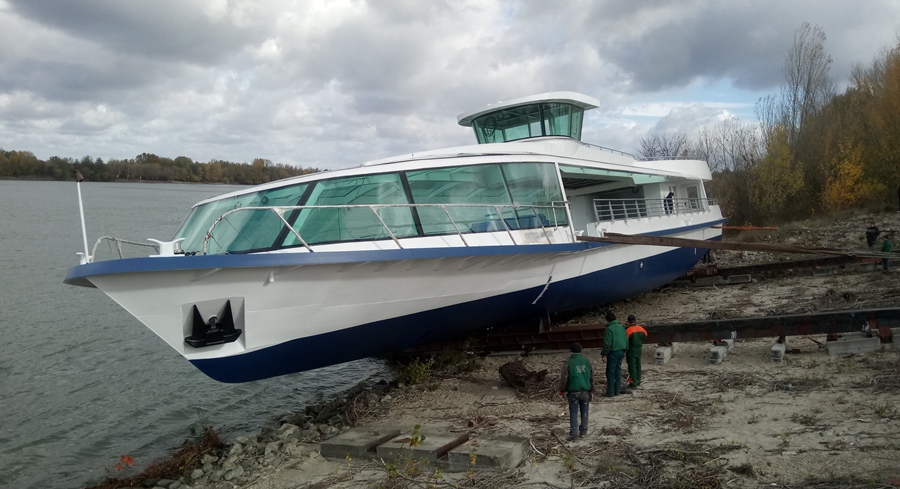 Launching the ship
4 / 9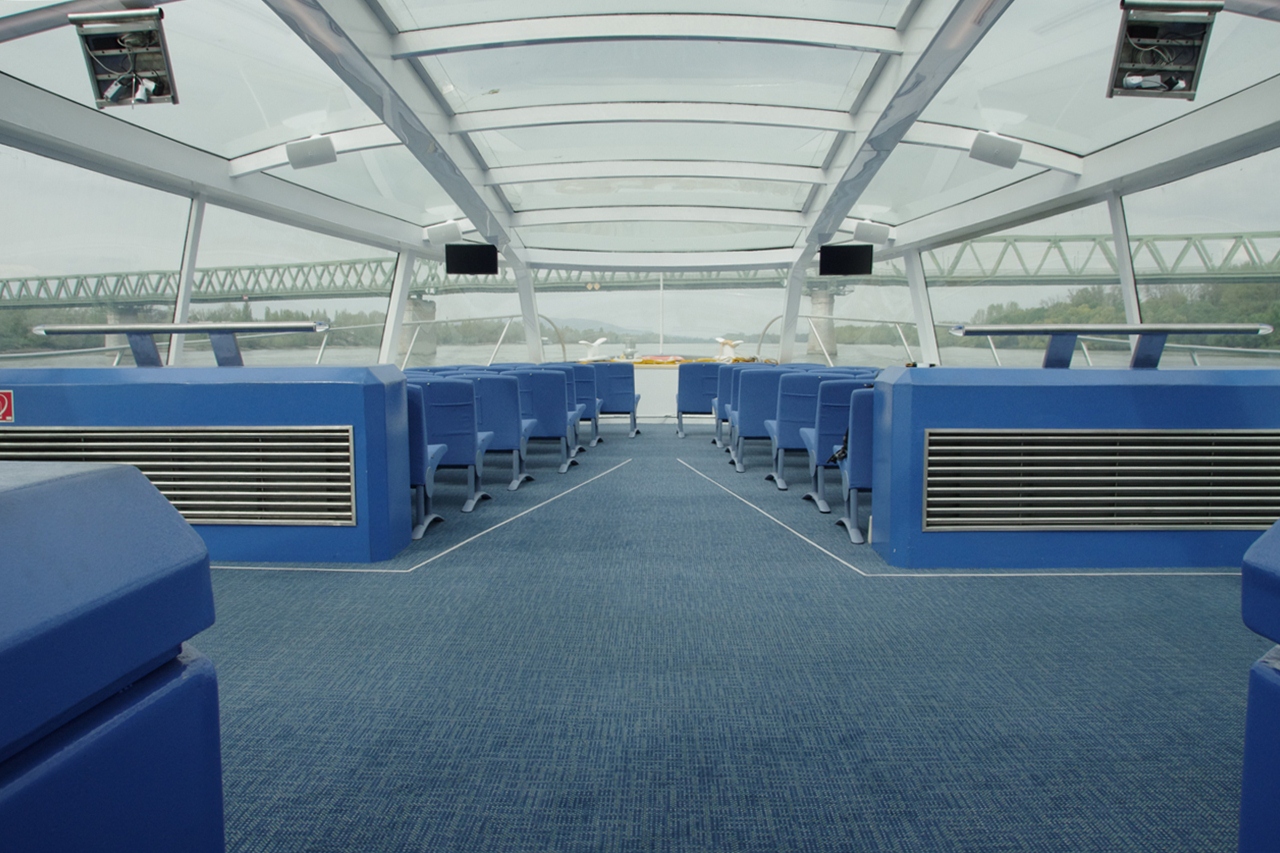 Fore part of the main deck.
5 / 9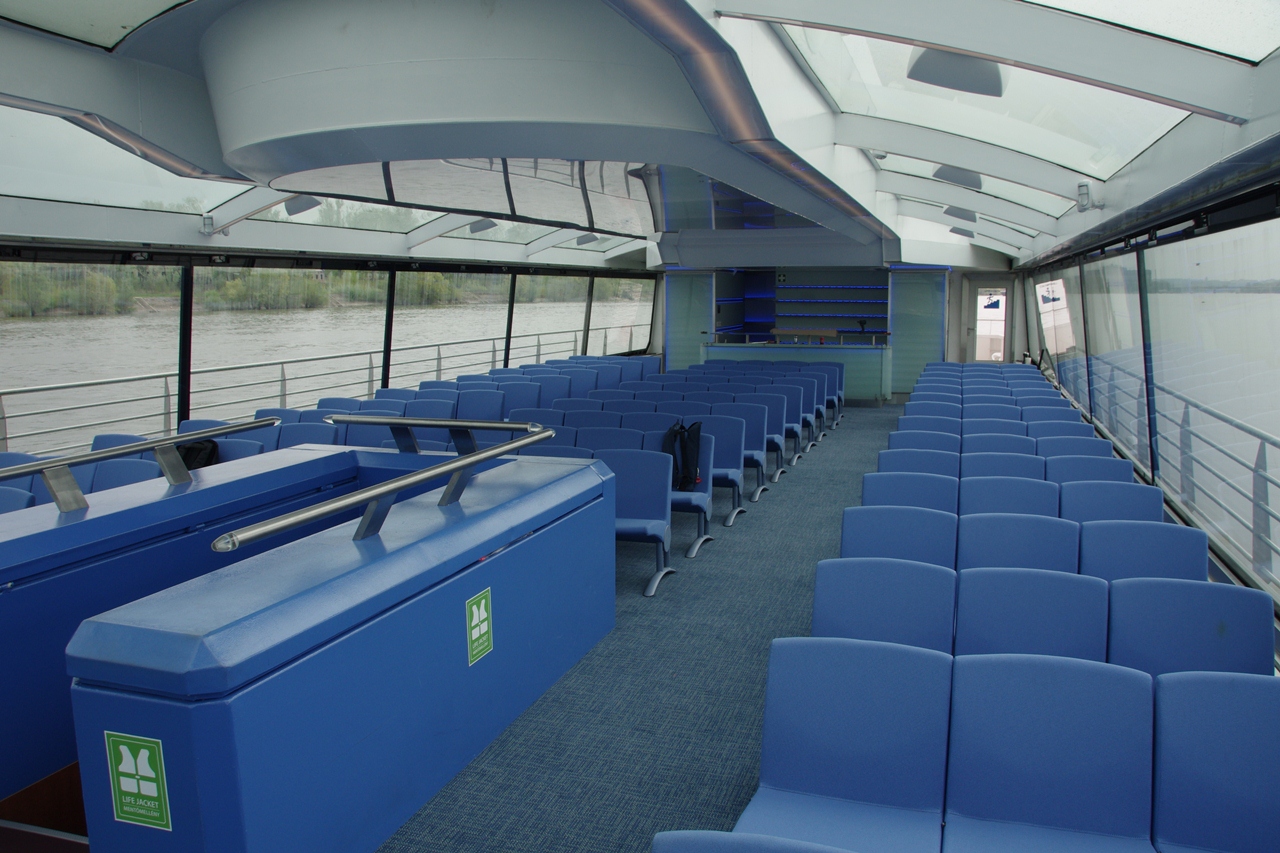 Main deck
6 / 9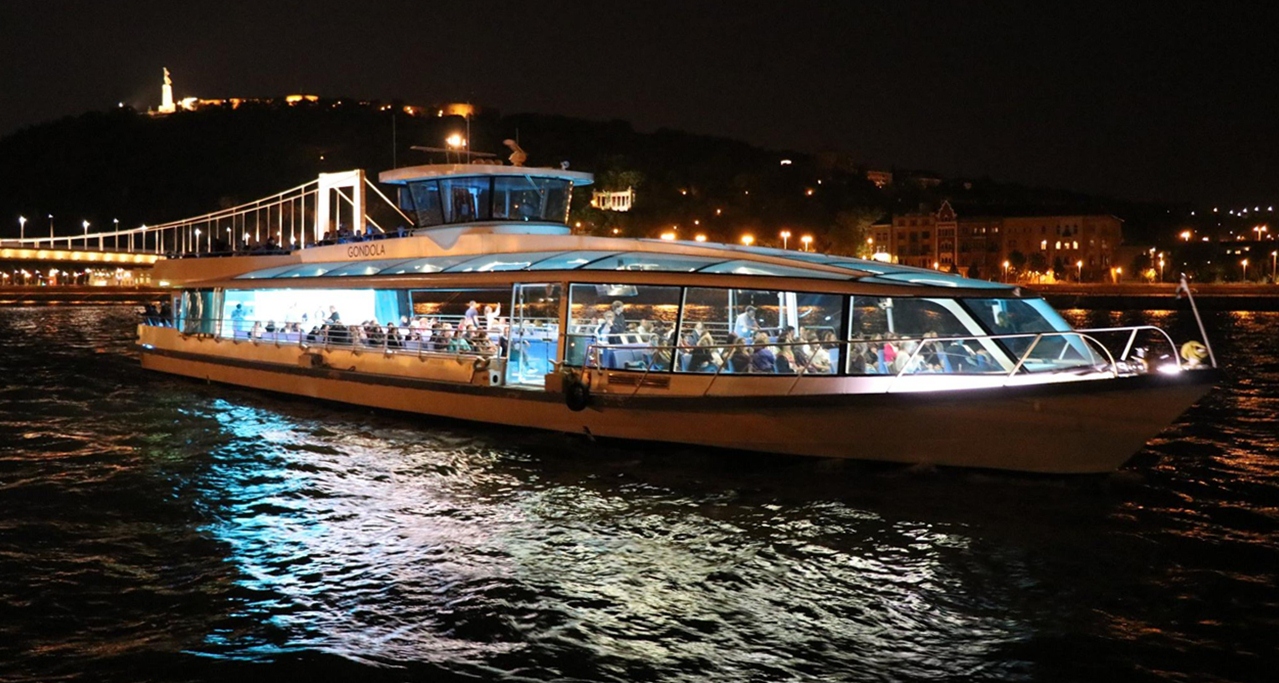 Night lights
7 / 9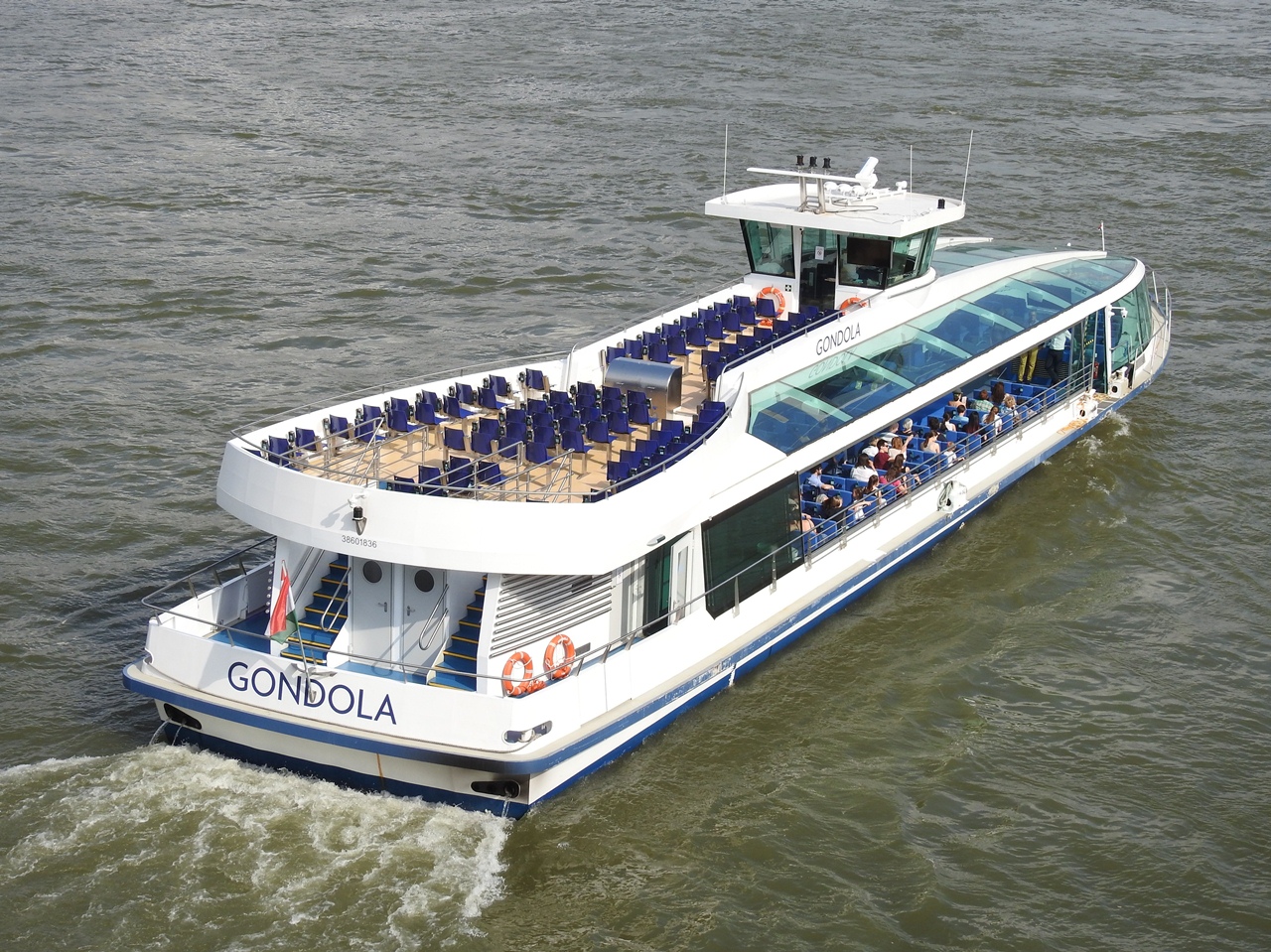 On one of her early voyages. Photo: Kosztolicz Péter
8 / 9
Night aboard
9 / 9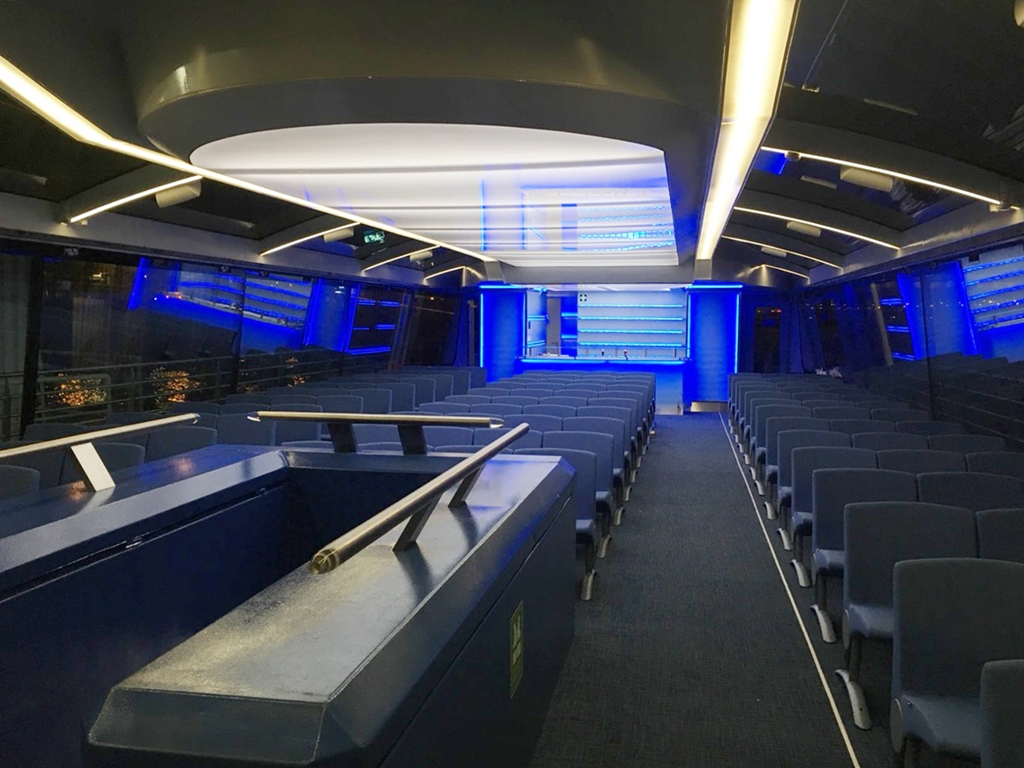 Evening atmosphere
❮
❯