Dunaföldvár, port
The licensing plans of the port complex of Dunaföldvár were completed in our office. At first, the floating units were licensed one-by-one: the dock pontoon, the harbour ship and small pontoons. Then, their safe connections to each other and to the embankment wall were designed and the whole system was authorized as a port.
Main dimensions, characteristics:

Length overall: 81 m
Beam: 6.65 m
Draught: 0.6 m
Capacity: 250 pers.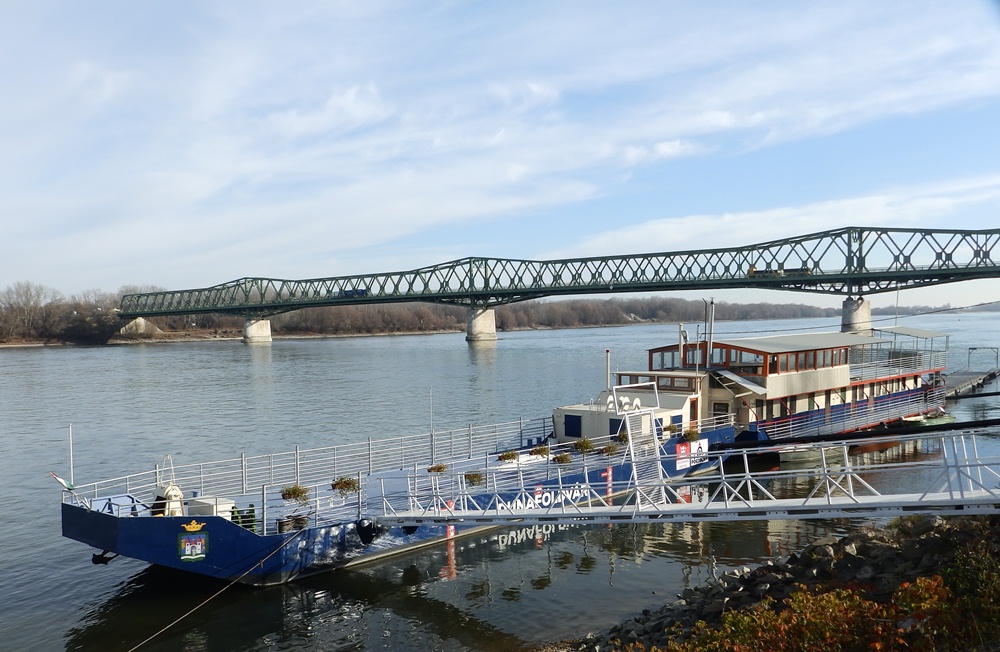 Port of Dunaföldvár